My first outfit, gah....this gold jumper is the most amazing thing I've ever worn, too bad it's like $700 :(
I had the beach in mind when I put this one together! The Erin Wasson jeans with the holes down the sides are amazing and the sweater is so beautiful and comfy....it's perfect for those chilly nights out on the beach or brunch with friends.
How could I do a photo shoot without wearing high-waisted shorts...haha?! I adore these!! This outfit is Jacob's favorite!
I have been drooling over these acne shoes ever since I laid eyes on them like forever ago, and I about died when I saw they had them at the shoot! They are so badass. I love them so much! I wore this Alexander Wang tank-top with a bright pink bra underneath it, which you could see from the back. And the silk shorts are soo classy and comfy and cute!
This outfit is really fun mix of prints. I wore huge turquoise rings with it and a purple stone necklace, which was so beautiful. It was a major mix of stones, prints and textures! And I loved it!
All four of us on the front page of revolveclothing.com!
Now some behind the scenes pics!-
This outfit is my own, the top is from Abercrombie and the shorts are from American Apparel!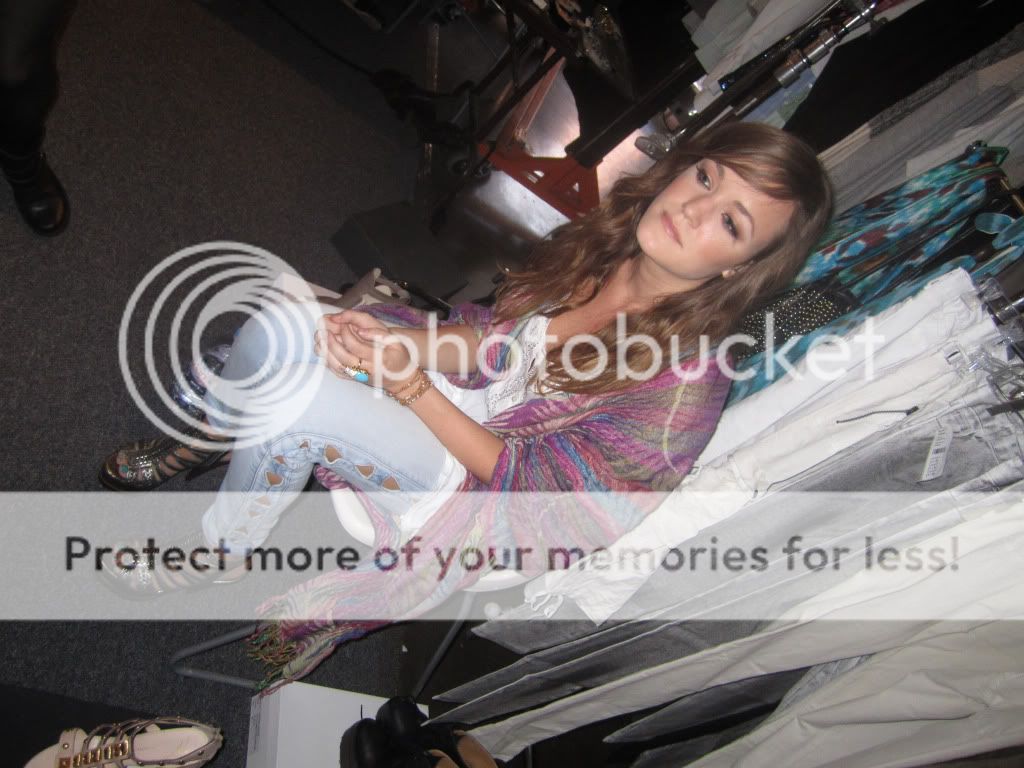 Check out the behind the scenes video, the details to my outfits, and the other girls outfits at www.revolveclothing.com
I had the time of my life at this photo shoot. And I love the outcome, I really wish I could own all of the clothes I was able to wear! It was awesome that I was able to style my own outfits and now they are up on the revolve's website for the whole world to see. It's such an amazing feeling! I want to thank Chictopia and Revolve once more for this crazy awesome oppurtunity!!
I wanna know, which outfit that I put together is your favorite?!