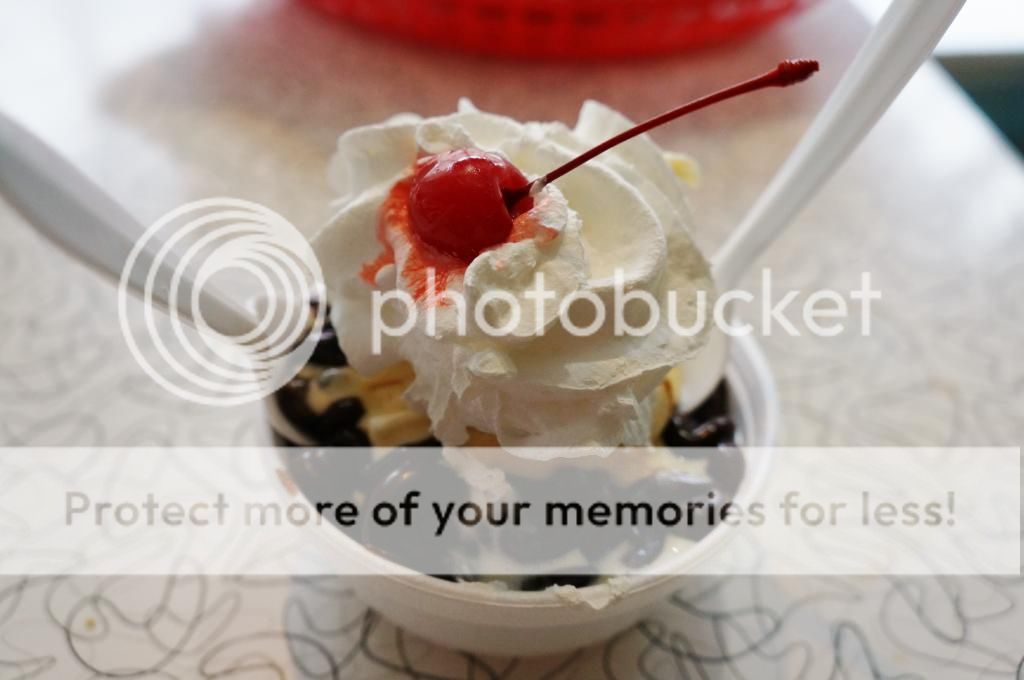 Jacob and I went to Williamsburg on Sunday. And at first we were a little iffy about it because we didn't understand what it was all about and thought it was like a theme park. But after doing some exploring we realized that it is actually really cool.
First we went and grabbed some burgers and fries at Retro's and a delicious hot fudge sundae. MMM! It was so yummy!
Then we wondered into a cute little vintage bookstore called "Mermaid Books". I loved it! There were mermaid figurines everywhere, the mermaid painted on the door was my favorite. I also found the original Little Mermaid story, which is a coloring book with the story in it. I've been searching for an actual book of it but the coloring book will do for now! (I can't wait to color it!). So I finally got to read the original by Hans Christian Anderson, and I have to say that I like it more than the Disney version. In the original she still is in love with the Prince, but she is more concerned with gaining an everlasting soul (because mermaids don't have souls), so that she can go to Heaven. Everyone should Google the original and read the story, it's wonderful.
Then we walked around the town and played around in some stores (it was absolutely freezing on Sunday, we were miserable!), and found the cutest little magnets with our initials! Then we walked around the Historic part of Williamsburg and loved it. There are people all dressed up and acting like they are from the old days. It's so much fun! We have decided to go back once it warms up so that we can enjoy it even more!