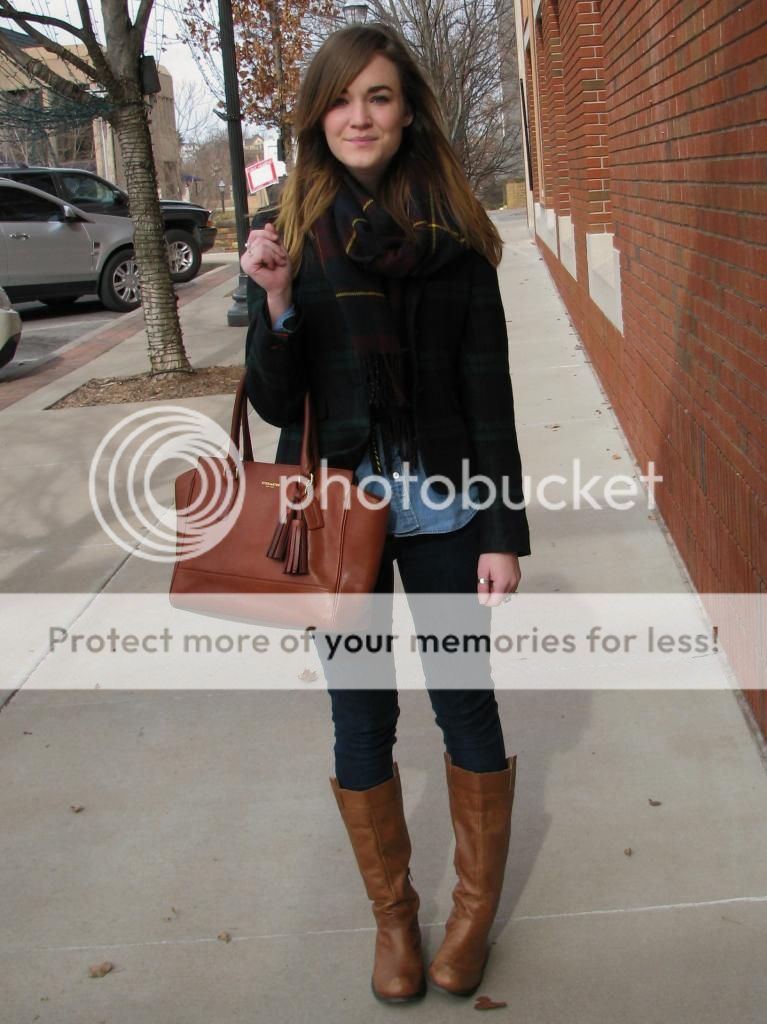 Blazer: Gap, Shirt: J Crew, Scarf: Abercrombie and Fitch, Jeans: Abercrombie and Fitch, Purse: Coach, Boots: The Buckle, Necklace: Impressions (Boutique)
So lately I've become a little obsessed with plaid, can't help it I just love it! Jacob knew I wanted this blazer really bad so he surprised me with it on Christmas. He's perfect (but you already knew that!) I am dreaming of this blazer with a beautiful gold sequined top, I just haven't found one that meets my fancy yet.
(This post is just full of Christmas gifts from my love!) Jacob also took me to the Coach store and told me to pick out a purse, for Christmas, and the one above was the winner! It's so classic and beautiful, I love it so much.
And Jacob picked out the Arkansas state necklace, with a heart over Fayetteville, our home. It was such a wonderful surprise, I love it so much. This is the place where Jacob and I started out together on our own and I will cherish this necklace and city forever. It's a beautiful here and I will always consider it home no matter where we end up in the future. Even though I hope this is where we end up because it is my most favorite city I've ever been to....(along with Gulf Shores, I mean come on though it has a beach!)