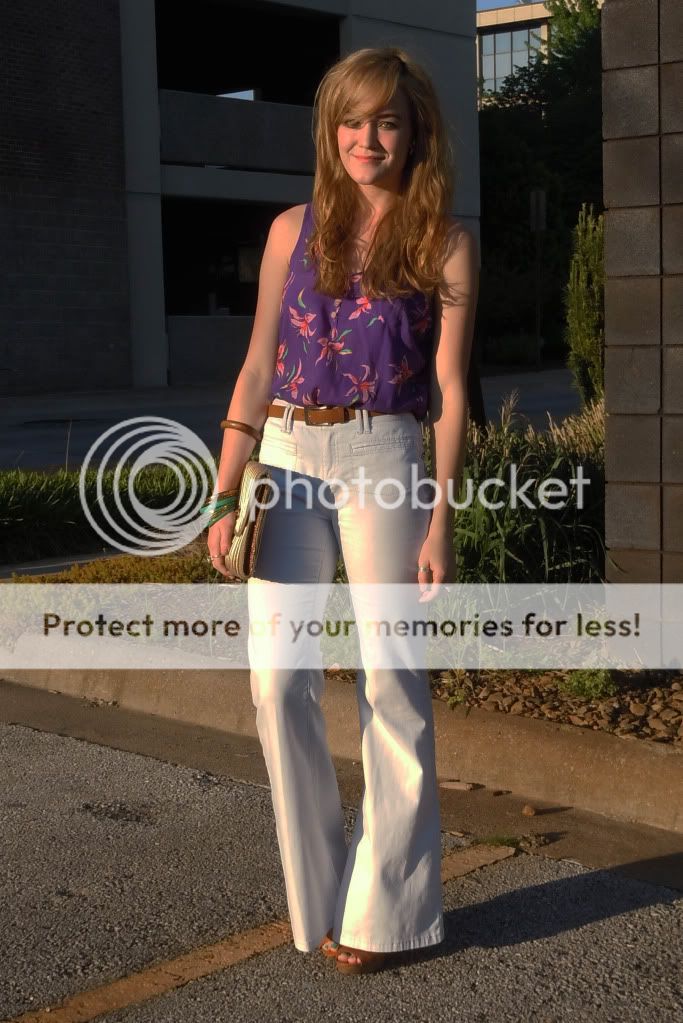 Top-
Forever21,
Pants-
Thrifted (Free People),
Shoes-
Jessica Simpson,
Purse-
Thrifted,
Bracelets-
Forever21,
Belt-
Thrifted
So I found these pants while thrifting about a month ago. I saw them and was so excited becuase they were white high-waisted pants, and then I looked at the closer and they still had the tags on them from "Free People". SO I thrifted these gorgeous $168 pants for $13! Awesome huh? Such a great find :)
I still have two more finals and then I'll be done with classes for about 2 weeks. I'm pretty excited! But for right now I gotta go, I'm going to get my roots done (my hair is growing super fast) I hope you all have a great weekend!!