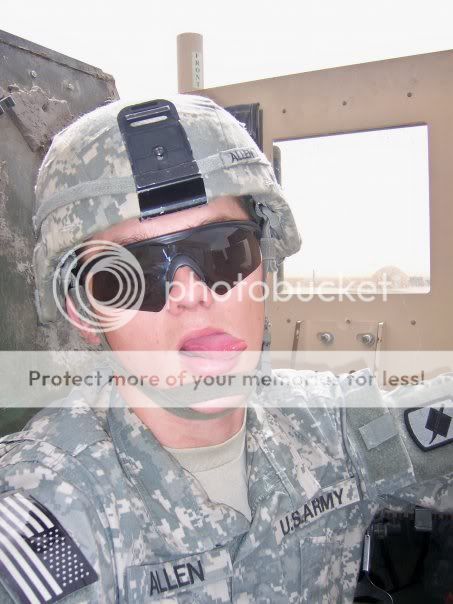 Veterans day is tomorrow, so I would like to thank all the Veterans and all the soldiers that are fighting for our freedom right now, America is truly blessed to have men and women like you. So once again, thank you so much.
I would especially like to thank my veteran, my baby! I love you so much, you are amazing. The year (2008) he went overseas to fight the war on terror was the worst year ever, and hopefully we won't ever have to go through that again. But I'm so glad he's here and safe right now and that we get to spend everyday together!!
The pictures of me and him were taken the first summer we were together, in 2007. Don't I look so young!? Haha. :) We really need to get more recent pictures of us together while he's in uniform.....we will do that soon!
AND- I'm majoring in Apparel Studies at school!